Our house is beginning to feel like Christmas, the tree is up and we are busy shopping for those we love. In our home the theme is "lots of lights". On every branch we wrap our tree with tiny clear
lights and then top it off with white and silver ornaments. The abundance of sparkle from our tree provides us joy and delight in antipation of this year's Christmas spirit!
The Christmas trend for 2010 are bowls, vases, candle holders of every size, shape, and style produced in mercury glass.
I selected votive candles from
Pottery Barn
to tuck in and around the garland to give an updated look.
The tea lights are lit to bring the beauty of Christmas to our home.
What is your Christmas theme? Keep in mind when making your selections your decorations will look best if displayed in 3's or odd numbers. This will give balance that's pleasing to the eye. A tree looks best if you select 3 different ornaments in quantity.
While I was in our attic pulling down our decorations, I was thrilled to find this 25 year old treasure, a sock monkey made by our children's great grandmother!
The sock monkey is having a rebirth, currently at
Urban Outfitters
you can purchase a sock monkey hat.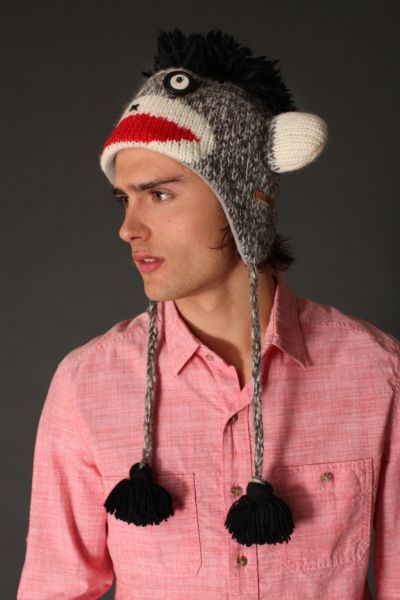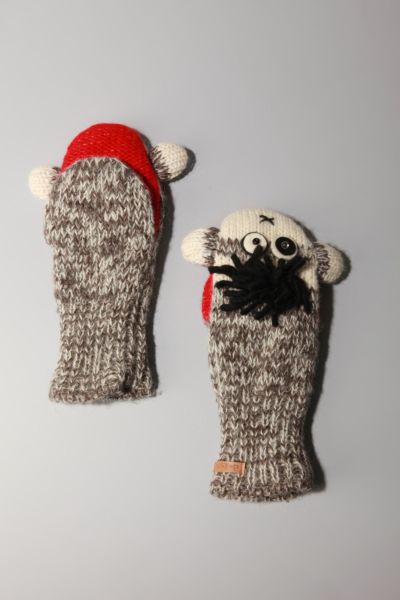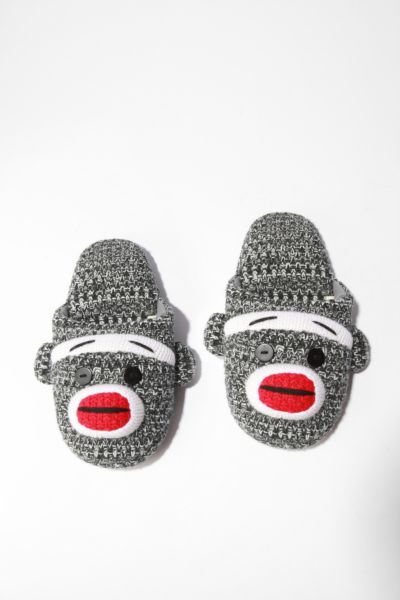 I was curious if I could find a sock monkey pattern and low and behold I found
sockmonkey.com
.
I think I'll make sock monkey's for childrens Christmas gifts!
HOW TO MAKE A SOCK MONKEY
INSTRUCTIONS:
• Turn sock inside out.
• Sew a seam (A) 1/2" on both sides of center of sock starting 3" from the white of the heel and across the end of top. Cut socks between seams and to within 1-1/2" of white heel. This leaves an opening in crotch.
• Then turn sock so seams are inside and use crotch opening to stuff head, body and legs.
• ARMS:
• Cut the upper part of the sock into two pieces. Seam, rounding ends and stuff the arms.
• MOUTH:
• Cut the heel from the sock, leaving a brown edge around the white. Fasten on lower part of the face, whipping around the bottom; stuff and finish sewing around the top. The mouth can be improved by running stitch of either black or white across the middle of the lips.
• TAIL:
• Cut a 1" strip, taper to end of cuff on length of front of sock. Seam and stuff.
• EARS:
• Cut the ears from the remaining brown part of the sole of the sock.
• EYES:
• Sew on moving eyes; buttons, felt, or embroider with black thread. (For very small children embroider eyes.)
• There are many variations from this basic pattern. Decorations can be either pompons, yarn or bells. Jackets, vests and skirts are also used for clothing the monkey.
MATERIALS:
• One pair Rockford Red Heel Socks.
• Stuffing-cotton batting or polyester fiber.
• Red knitting yarn.
• Black embroidery thread.
• All purpose thread.
• Buttons for eyes (optional)
• Straw hat (optional)
The history behind the sock monkey:
The Red Heel® socks where first manufactured in 1890 by The Nelson Knitting Mills in Rockford Illinois. John Nelson came to this country from Sweden in 1852 with the Swedish immigrants stepping off the train in Rockford. The first sock knitting machines were patented by him in 1869. Incorporated in 1880, The Nelson Knitting Co. was the first company world wide to manufacture socks. These sturdy and comfortable work-socks were worn mainly by farmers and factory workers.
In the 1900's mothers started crafting these socks into sock monkeys and other animals for their children. These quality sock were intended and used as work socks, but they became so much more when the Sock Monkey was born. In 1920 Nelson Knitting Mills started to include the directions for the Sock Monkeys with every pair of red Heel® Socks.
Nelson Knitting Mills was purchased by Fox River Mills in 1992 and now Fox River Mills continues the tradition and includes the original directions with every pair of Red Heel® Socks they manufacture.
Let me hear from you. What are your family traditions & what are you making this year?